Essential oils have been considered by many as an alternative means to heal and prevent the occurrence of diseases. They are also favored over synthetic medicines because they are made from natural ingredients and are relatively cheaper. Aside from their therapeutic properties, they are also used to keep home and offices fragrant and free from pests, fumes, and allergens.
However, not all essential oils are created equal, and their quality varies depending on the way they are produced, processed, and handled. Therefore, it is vital to choose brands which are known to produce and deliver high-quality essential oils to be able to maximize its benefits.
Essential Oils: Quick Overview
The term 'essential oils' was derived from the term 'quintessential oils' which pertains to oils as spirit or life force of plants. They are not oils but are called as such because they do not mix with water. Mostly derived from the flowers, leaves, stems, barks, and even from the sap, they are liquids present inside the plants which are made up of various complex chemical compounds and are vital for the plants' survival and reproduction. These liquids serve as the plant's immune system, fighting off fungus or bacterial infection because of their anti-viral, anti-fungal, and anti-bacterial properties that we can also benefit from.
Among the various benefits of essential oils are as follows:
It enhances the mood.
It sets up an environment conducive to relaxing and restful sleep.
It helps alleviate discomfort caused by allergies, sinus problems, arthritis and joint pain, depression, immune system diseases, injuries from physical activities, and many more because of its anti-inflammatory, anti-oxidants, and anti-microbial properties.
It helps in weight loss and promotes healthy skin as essential oils are also used as ingredients of skin care and hair products.
It can be used to repel insects and as a household cleaner.
It purifies the air, clearing it of smoke, allergens, and other impurities
How to choose the best essential oils brands?
Every day, more and more people are turning to essential oils for its vast array of benefits. Moreover, because of this high demand, more and more essential oils brands are coming out, giving consumers essential oil options. Some are cheaper than the others while others offer unique blends of essential oils.
However, it is important to note that there are factors to be considered when choosing the best essential oil brand.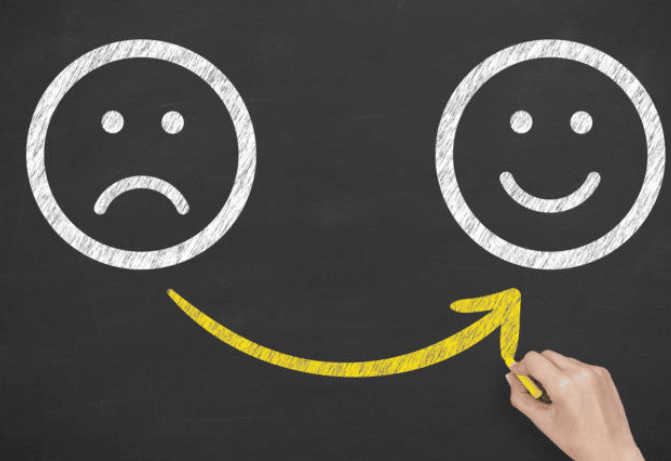 Comparing Essential Oils Brands by Purity
Pure essential oils are unadulterated with no pesticides or fertilizers used in plants growth cycle before harvesting. They are also never degraded with fillers, additives, or anything synthetic. When packed, the only thing inside the bottle is the essential oil from the specific plant identified on the label, no additives and other chemicals, no synthetic fragrances or different kind of oil.
The Gas Chromatography and Mass Spectrometry (GC/MS) test is one way to see if an essential oil is pure. In this test, chemical compounds are separated to enable scientists to confirm the oils' chemical composition and whether other chemicals have been mixed with it.
Some companies mix synthetic fragrances with vegetable oil and pass it off as an essential oil. This is dangerous to a person's health. According to the National Academy of Sciences, 95 percent of synthetic fragrances which traces its origins from petroleum tend to cause cancer, congenital disabilities, disorders of the central nervous system, and allergic reactions.
Best Affordable Essential Oils Brands
High-quality essential oils are processed and produced with care, and there have to be costs on the part of the manufacturer or the supplier to do this. Some essential oil manufacturers are priced higher than the others because they offer something which can only be found in their product. However, the price of essential oil is not a reliable representation of its quality. There are also good essential oil brands whose rate may be considered relatively lower compared to that of some popular ones, but it does not mean that the quality is inferior. Do note. However, that too low of a price for an essential oil could raise a red flag, since it takes a lot to produce a single drop of this oil, and it the process does not come cheap.
Reputation and Customer Service
Since it is not easy to verify whether an essential oil is pure or not, or if it's quality is high, the next best thing to do is to find a trusted and reliable manufacturer.
An ideal brand has an excellent reputation within the community of essential oils' manufacturer. It should also be able to educate its users on how to choose the right kind of essential oil and the best ways of using it. Furthermore, the brand should have an excellent customer service system when it comes to handling clients' issues and dissatisfied customers.
Cultivation and Farming
A reputable oils brand will disclose all information about the origins of its products, most especially, about where and how their source plants are grown.
It is essential that source plants came in the place where they naturally grow and where the climate and conditions are suitable for their needs. Native plants are packed with better nutritional value because the soil where they were produced is capable of providing with everything they need, without the use of non-organic fertilizers and pesticides.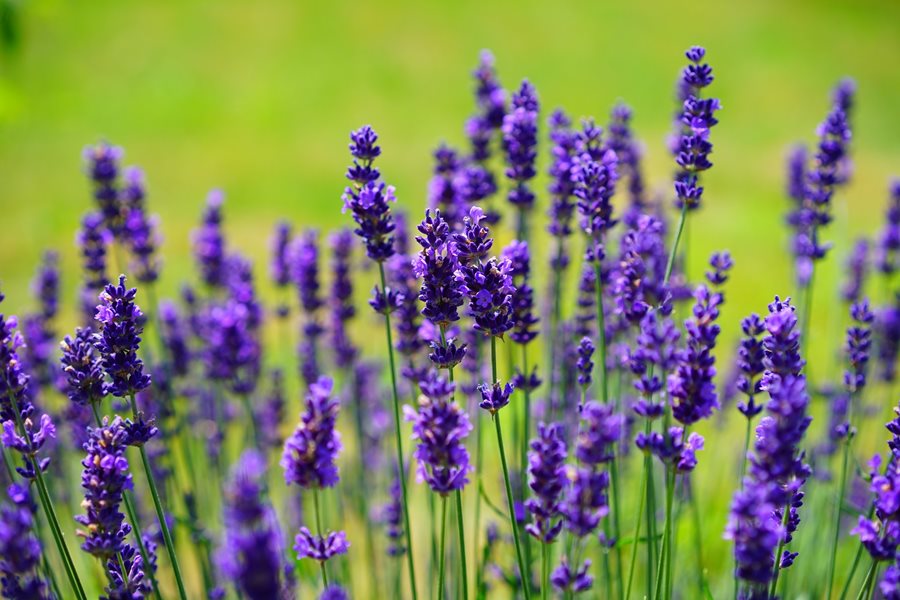 It is also important to know how the essential oils were extracted, as different plants require different extraction method:
Cold-pressed essential oils are extracted using heavy pressure to squeeze the oils from the plants. This method is commonly used for citrus oils and in plant materials that easily releases its aromatic components. Essential oils produced utilizing this method smell fresh, have a light color and are considered superior because they were able to maintain their aromatic contents since no heat was applied during the extraction process.
Steam-distilled essential oils are usually extracted from leaves, flowers, roots, and the bark of plants such as lavender, rose, peppermint, sandalwood, and eucalyptus. In this method of extraction, steam is passed through the materials inside a closed container. The oils, then, vaporizes and rises with the steam and passes through a vent into a condensation chamber. This is where both aromatic and water vapor turn into liquid and form separate layers. Since oils are lighter than water, they form the upper layer and get siphoned off. Though steam distillation uses heat, the volatile components do not reach their boiling point, so this is considered the next best method of essential oil extraction.
Essential oils which are solvent-extracted undergo a chemical process where a suitable solvent is used to bind with the volatile oils from the raw materials. Afterward, the solvent is separated from the mixture to get the essential oil. Alcohol is the most common solvent used for this method, but modern solvent extraction uses other volatile organic compounds such as acetone, propane, and hexane. Essential oils extracted through this method, however, is not used therapeutically since there is a possibility that the chemicals used leaves behind toxic residues in the oil.
Storage and Label
A reliable essential oil company will put high regard to the proper way of storing and labeling essential oils, for the information of its customers. Some of their practices include pumping in nitrogen inside bottles where essential oils are stored to prevent them from being exposed to oxygen. Furthermore, they also disclose how many years the oils will keep its potency.
The proper label of an essential oil bottle should contain the Latin or scientific name of the plant where the oil was extracted, the country of its origin, the method of extraction, and the batch number of the bottle.
Top 6 Essential Oil Brands To Get Your Essential Oils From In 2018!
Here are the six best essential oil companies which received rave reviews online from its customers.
1.  GAEA ROYALS ESSENTIAL OILS REVIEW
A small company in Utah, GAEA Royals offers high quality, pure essential oils, with each batch tested with GC/MS and 2 other tests. The company is a firm believer in promoting the safe use of essential oils over making a sale, and is selling really high quality and 100% pure oils, therapeutic grade.
They employ in-house aromatherapist to ensure the quality of the oils and information-safety on their blog. GAEA Royals sell single oils and signature blends crafted by their aromatherapists.
Advantages
They are one of the few companies who sells very high quality, 100% pure oils. Their oils are going through 3 different tests to make sure potency and purity. The GC/MS reports are available to anyone on their website – you don't even have to ask for them.
Also, they source the plants from their natural habitat in ethical ways, thus ensuring high quality raw-botanicals. All oils distilled and bottled in the US.
More great reason to shop GAEA Royals:
Excellent customer service!
60 days money back guarantee, even if you simply tried new oil and you didn't like it.
Shipping from Utah, all my orders came very fast.
Disadvantages
Since they source in low quantities to ensure quality, sometimes certain oils can run-out of stock. I don't see that as a major flaw, as usually it means the quality of the oils is higher.
Click here to visit GAEA Royals online store
2.  PLANT THERAPY ESSENTIAL OIL REVIEW
A family-owned company in Twin Falls, Idaho, Plant Therapy offers both USDA Organic and conventionally-farmed essential oils, with each batch tested with GC/MS. The company believes that the power of essential oils lies in its purity and quality, therefore, ensuring 100 percent customer satisfaction.
They employ in-house experts and third-party laboratories, as well as aromatherapist to ensure that their essential oils are of top quality. Aside from essential oils, they also sell accessories and body care products.
Advantages
They provide excellent customer service and provide other services such as rebottling options and aromatherapy. Coming in with a 90-day money-back guarantee, they offer a refund in case a customer is not satisfied with their product.
Disadvantages
While they include in their labels the proper Latin name of the plant where the essential oil was extracted, it does not include the country of origin and other important details. They also do not own farms. Thus, they do not produce their essential oils.
3.  YOUNG LIVING ESSENTIAL OILS REVIEW
With offices in Australia, Europe, Canada, Japan, and Singapore, this company has become a world leader when it comes to essential oils. Founded in 1993, Young Living produces therapeutic-grade essential oils which are 100 percent pure. They have their farms in different countries, and this is where they cultivate, harvest, and distill most of their essential oils. Customers can quickly reach them through their website's live chat feature, email, and toll-free numbers.
Advantages
With 86 single and 78 blends, Young Living has the most extensive inventory of essential oils and uses amber glass bottle in storing these oils. Twenty-two years of experience has gained them a popular image among consumers and enabled the company to learn many things about their products and was able to share it with their customers.
Disadvantages
Though their products are considered to be the most expensive in the market, they occasionally run out of stock, as they sell only 30 percent of their essential oils and use the rest as organic fertilizers for crops.
4.  ROCKY MOUNTAIN OILS REVIEW
Established in 2004, the company has 100 single and more than 75 essential oils blends which are all 100 percent therapeutic-grade. With their products competitively-priced, they also offer a 90-day money-back guarantee, if the customer has been unhappy with their products.
The company itself has a reputation for being eco-friendly and strives to become a 'zero-waste' company. They source their oils from herbs organically grown in small farms, allowing the company to control and maintain the quality of their products.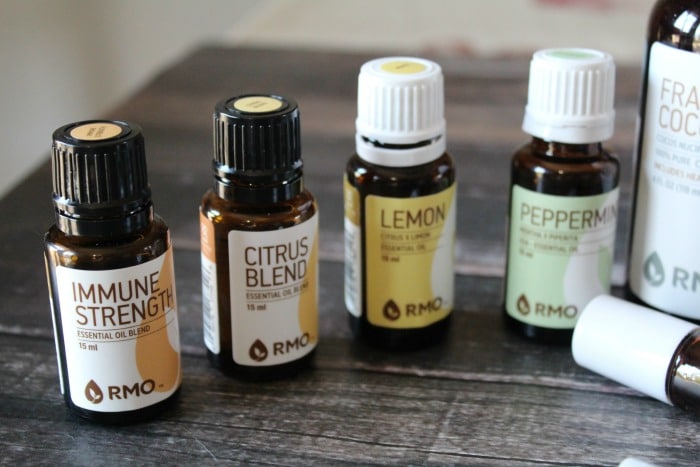 Advantages
The oils are sourced from organic farms which ensures that they are 100 percent high quality and pure. They also ensure that the customers are fully satisfied with their products through their 90-day money back guarantee and a vast selection of single oils and blends to choose from.
Disadvantages
Some customers are a bit concern about the thin consistency of the oils while some also complain about the delivery process. Shipping the products, especially in far places, takes longer time.
5.  EDEN'S GARDEN ESSENTIAL OILS REVIEW
Based in San Clemente, California, Rocky Mountain Essential Oils has been offering its customers affordable essential oil products without compromising its quality since 2009. They restock every two weeks to control the freshness and quality of their products. They store their oils in an amber glass bottle and at a precise temperature with minimal light to preserve its therapeutic properties. Unsatisfied customers may take advantage of the company's 30-day no-questions-asked-refund.
The company also offers an extensive collection of 150 essential oils which are 100 percent therapeutic grade, sourced from herbs grown without using herbicides, pesticides, or any harmful chemicals.
Advantages
It's more than 16 years in the industry helped the company build a strong foundation of trust and dependability. The quality of their products is excellent, but they are priced competitively.
Disadvantages
The company also produces fragrance oils, and they invest a considerable amount of time and money, which in the long run may sacrifice the quality of their essential oils.
6.  PLANT GURU REVIEW
Offering a lineup of 175 essential oils, this company have been providing 100 percent pure, therapeutic grade without no pyramid schemes and other marketing gimmicks. With such massive collection of essential oils to choose from, one would find something that will fit his needs.
They ship products anywhere within the United States free of charge. The company's website is filled with information related to essential oils such as product spotlight, articles on wellness, aromatherapy, and a lot more.
Though the family-owned company is relatively small and composed only of 30 employees, Plant Guru has already sold a million of its products.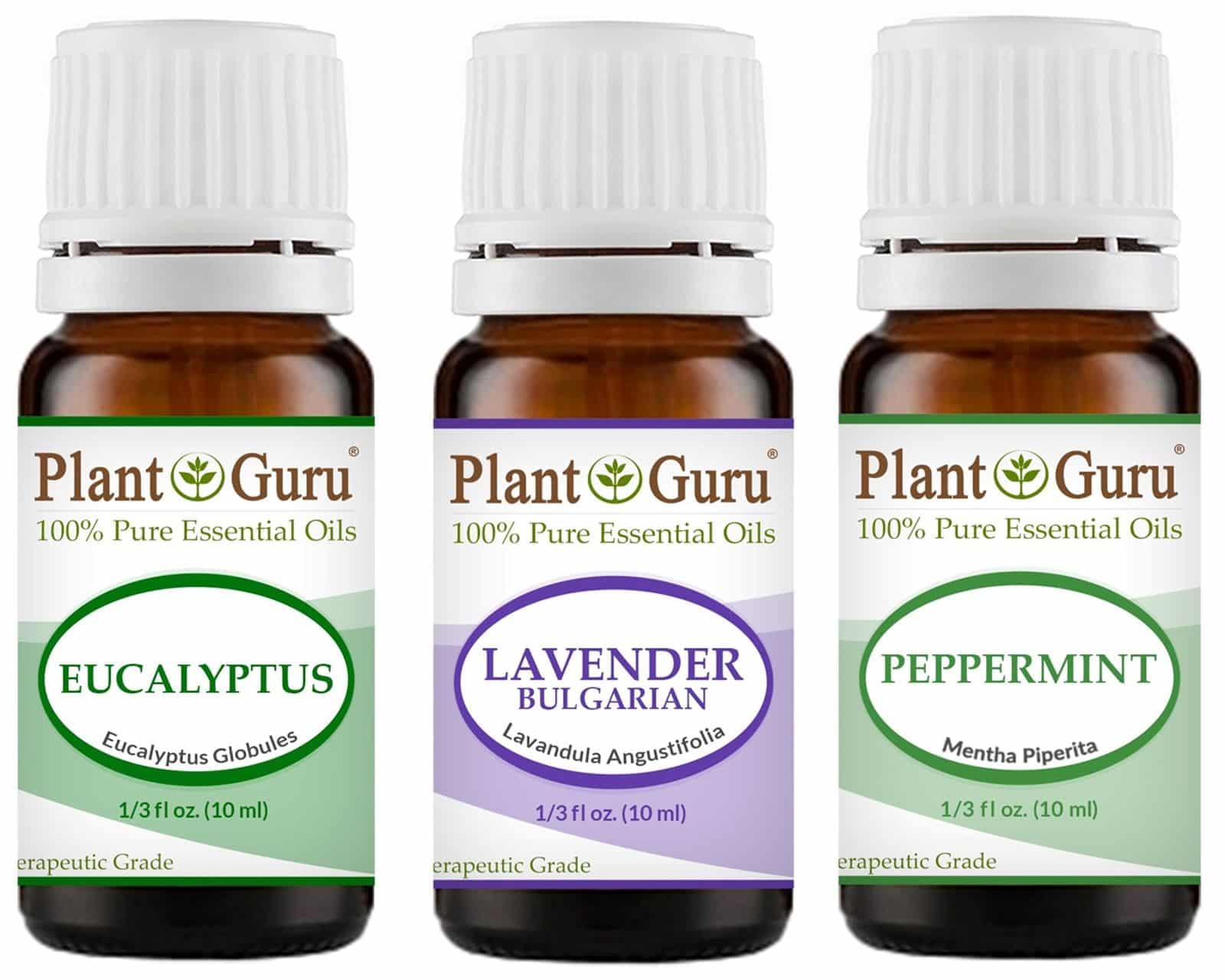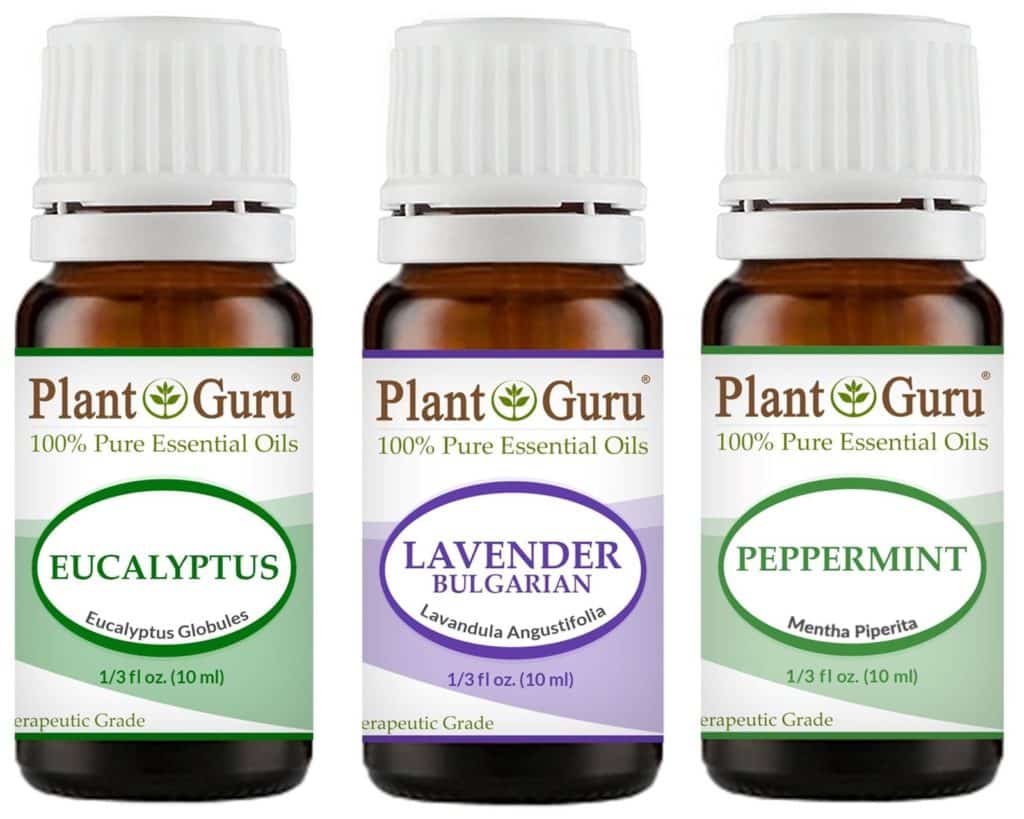 Advantages
Plant Guru's essential oils are produced in organic farms and are reasonably priced. They offer a 30-day money back guarantee in case that a person is not satisfied with their products.
Disadvantages
The oil is a little bit on the thin side.
Essential oils are genuinely beneficial, but to enjoy and maximize their therapeutic properties, one has to be critical in choosing the brand of essential that they will use. While these oils may come from the same herb, the difference lies in the way they were produced and the manner in which they were grown. Pure, unadulterated essential oils are sourced from plants which were organically farmed and did not use pesticides and other chemicals. Cold-pressed essential oils are considered to be the best kind since the oils were not heated during the extraction process. Look for brands employing a cold-pressing method of essential oil extraction to enjoy pure and unadulterated oils. Other factors to be considered in choosing an essential oil brand are the pricing, the company's reputation, and its practices when it comes to storing and labeling.