Who doesn't love jewelry? We all do. An outfit without jewelry looks incomplete. Beautiful jewelry adds color and a special touch to your outfit. What if I told you some of your jewelry can do more than that?
Yes, you can wear your favorite essential oils all day long using aroma jewelry like essential oil bracelets.
Essential oil bracelets are not only cute and pretty, but they also help you enjoy all the benefits of your favorite essential oils on the go. In this article you'll learn everything you didn't know about essential oil bracelets. You'll also get to know the best essential oil bracelets that are trending right now and make your pick with ease.
What You'll Learn
What Essential oils and Essential oil bracelets are
Benefits of Essential oils
How to choose the best essential oil bracelet
Benefits of essential oils
Essential oil blends for diffuser bracelets
Best essential oil bracelets today (pros and cons)
What are Essential Oils?
Essential oils are concentrated natural oils extracted from pants, trees and herbs such as peppermint, lemon, lavender flowers etc.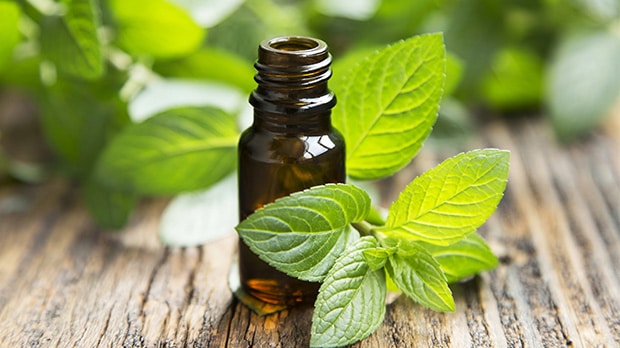 What Can Essential Oils Do For You?
Enhance your mood
Help alleviate stress, anxiety and depression
Promotes healthier hair growth
Purify the air you breathe
Treat vertigo, nausea, allergies, headaches, insomnia, etc
Restore your energy levels
Clear skin blemishes and acne
Help control pain and soothe inflammation
Make you feel closer to mother nature
And so much more…
What are Essential Oil Bracelets? (And Why are They Good for You)
Essential oil diffuser bracelets are special bracelets made of porous material that absorb essential oils. They are made with lava, clay, wood, or leather beads.
Unlike ordinary bracelets, essential oil bracelets are not only cute fashion accessories, but they also have hidden benefits – they have amazing therapeutic effects. You can diffuse them with essential oils and enjoy all benefits of aromatherapy throughout the day without the knowledge of those of around you.
They come in different sizes, shapes, forms, colors and are made with a variety of materials such as hypo-allergenic surgical stainless steel, porous lava stones, beads, etc..
Essential oil bracelets have special pads attached to them which absorb the oils.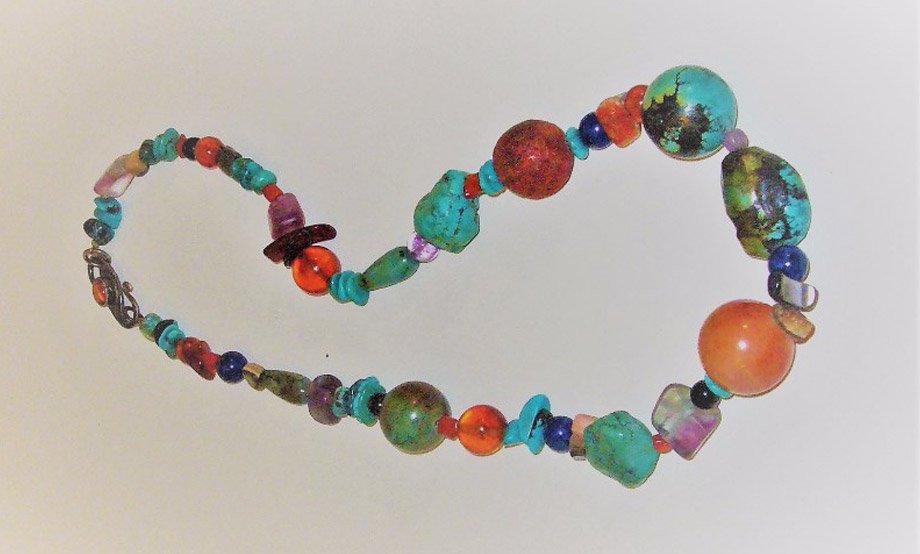 What are the Benefits of Essential Oil Bracelets?
Let's look at why you should invest in a good Essential oil bracelet:
They are fun fashion accessories that compliment your outfit while at the same time giving you the wonderful benefits of aromatherapy. If you love your essential oil diffusers, you'll love these diffuser bracelets even more. Because you can carry them everywhere you go.
They are the best way to use citrus oils. Citrus oils are phototoxic, so they can't be applied directly to the skin before sun exposure. By using essential oil Bracelets, you'll be able to enjoy the benefits of these oils such as great mood, without damaging your skin.
Essential oil bracelets are soft, and very light, you can use them to carry your favorite scent everywhere you go.
They use natural body heat to diffuse your oils. This keeps all oil molecules intact, so you can enjoy a beautiful aroma and benefits of your oils all day. High temperatures like candle burners can easily destroy some of the properties of essential oils.
They are easy to use. Just add 1-2 drops on the special pad attached to your bracelet and you're good to go.
They have replaceable pads which you can change whenever you want to try and test a new aroma.
They help with mood enhancement.
Diffuser bracelets make a perfect gift for your loved ones on their special days like Birthday, Graduation, Christmas; you can even use them as wedding favors. Give your loved ones a beautiful essential oil bracelet with a bottle of Lavender or Peppermint, and see them grin from ear to ear.
You're probably wondering…
How Do I Use Essential Oils With My Diffuser Bracelet?
Using your essential oil bracelet is so simple and easy. Here's how;
Put 1-2 drops of your favorite essential oil on the bracelet and enjoy the beautiful scent and benefits of aromatherapy on the go. If your bracelet has lava/wood beads, pour the drops of oil directly on these beads since they are porous, but if it's made of leather, simply put the drops of oil on the underside/rough side of the bracelet.
Use essential oil roller bottles; simply roll the bottle on the beads of your bracelet.
If you would like to try a different scent, wait until 2-3 days when the old scent has completely faded away.
Want a stronger scent? Just bring the bracelet to your nose and take in the fresh aroma.
Best Essential Oil Bracelet Blends
Check out our top 3 essential oil bracelet blends below:
1. Mood enhancement blend
Feeling low? Or you're just having a bad day? Apply a drop of:
Bergamot,
Orange
Lavender
2. Stress relief blend
Are you stressed? Is anxiety ruining your day? Relax and unwind with this combo:
Lavender
Frankincense
Lemon
3. Nausea blend
Feeling nauseous or have a tummy discomfort? Try this blend:
5 Best Essential Oil Bracelet Reviews You Should Try Out
You've scoured the internet for the best Essential Oil Bracelets but only landed on hundreds of products with false claims and bad reviews.
Worry no more, we have seen, tried and tested some of the best Essential Oil Bracelets on the market today. And guess what? We can't wait to share these therapeutic babies with you!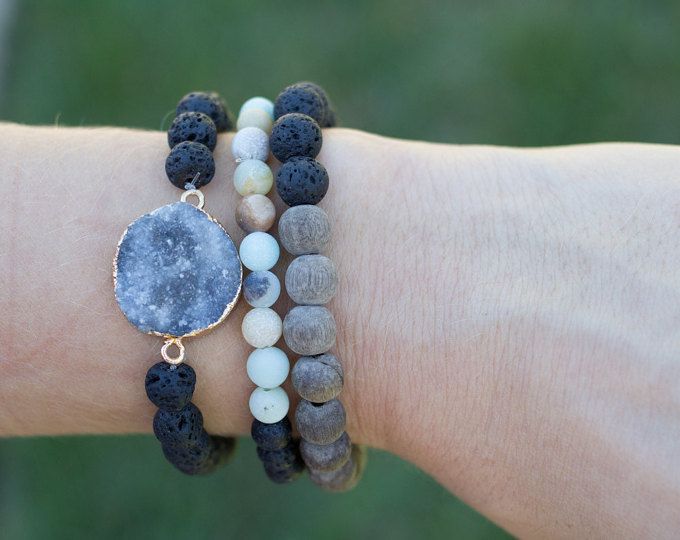 We've also added their pros and cons, so you don't have to waste a lot of time finding your new accessory. Check them out below:
1. BESTTERN Stainless Steel Tree of Life Essential Oil Diffuser Bracelet Aromatherapy Locket Bangle
This BESTTERN stainless steel bracelet is so simple and classy. You'll love its gorgeous heart-shaped design.
Pros
This essential diffuser bracelet is made of hypo-allergenic surgical stainless steel material.
It features a heart-shaped locked with a beautiful tree design where you place your essential oil pad.
It comes with one bracelet and 8 washable absorbent pads for holding your favorite oils. And they are reusable.
It's super easy to use and the color matches almost any outfit.
Cons
The pads may need a lot of essential oil.
Chances are high that the oil might leak.
2. The Oil Collection Rose Gold Diffuser Bracelet
Every woman will love this Oil collection rose gold diffuser bracelet. It's so chic and pretty, you'll be the envy of your girlfriends when you rock it! Sparkle and Shine with this rose gold bracelet.
Pros
It features a round shaped locket made of rose gold stainless for durability. It measures 30 mm (1.18 inches). Its thickness measures 8 mm (0.31inches).
It has beautiful gray leather straps that blend in perfectly with the rose gold locket.
The straps come in different colors (white, black, gray and brown) so you can choose your favorite color.
You can screw the locket on and off with ease.
Its straps can easily be adjusted. They can go from 13 to 14.5 inches (33 – 39 cm).
It also comes with 4 diffuser absorbent reusable pads.
Cons
The locket can easily break.
You may need to use a lot of strength to unscrew the locket.
Oils may leak
The bracelet might feel heavier on smaller wrists.
3. Diffuser Life Essential Oil Diffuser Bracelet
Looking for something unisex? This black leather Diffuser Life essential oil bracelet is what you need. Shake off your Monday blues with this leather strap diffuser bracelet.
Pros
Made of hypoallergenic surgical grade stainless steel.
It has a beautifully designed locket and elegant leather straps.
It has 8 colorful, reusable washable pads that you can interchange.
The bracelet is adjustable.
It has 14 different styles to choose from.
Cons
It may need a lot of drops of oil (3-5 or more).
4. 7 Chakra Diffuser Bracelet
The 7 Chakra Diffuser bracelet is a beautiful, simple handmade bracelet made with different natural beads. Let the world wonder why you're smiling with this beaded Chakra essential oil bracelet.
Pros
Made of beautiful natural beads (lava beads, red agate, lazurite, amethyst, turquoise, tiger eye, green king, and amber)
Has porous lava stones that easily absorb and release beautiful scents.
Its beads sit on a thread that is easily adjustable.
It comes in a cute Gift bag.
Cons
It's expensive
Your skin can easily get in contact with the essential oils, causing irritation and allergies.
5. Pure Onyx Essential Oil Diffuser Bracelet
Do you love beaded jewelry? If so, then you'll love this Pure Onyx essential oil bracelet. Cool off the stress, relax and unwind with our Pure Onyx bracelet.
Pros
Made of 100% onyx gemstone
The locket doesn't leak at all
It also comes with reusable pads
It's beautiful with pretty beads.
Cons
How Do I Choose the Best Essential Oil Bracelet?
I know what you're thinking, "how did they come up with a list of 5 best diffuser bracelets?"
Look:
With thousands of essential oil bracelets sold online daily, you have to consider a few factors that can help you make the perfect choice of diffuser bracelet.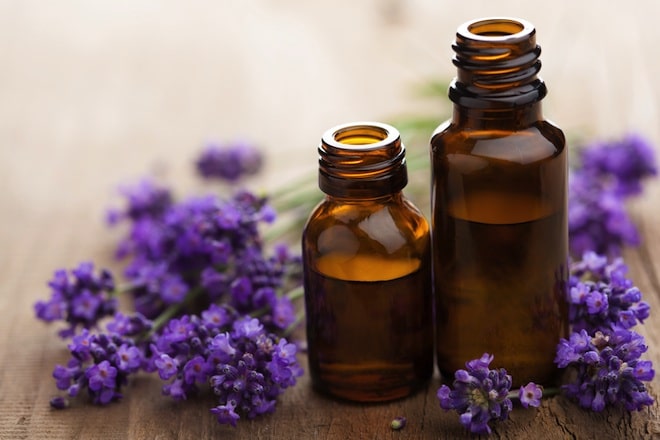 Here's what to look out for when buying diffuser bracelets:
Material – The last thing you want is getting skin allergies due to poor quality essential oil bracelets. Ensure that your bracelet is made of hypoallergenic surgical grade stainless steel, natural lave stones or silicone.
Size – Comfort should be top on your list when looking for a diffuser bracelet. Buy one that fits perfectly on your wrist, not too tight or too loose. It should be easily adjustable.
Design – We all have different tastes and preferences. Choose a bracelet with a design that speaks to your soul. You have a wide variety to choose from, from leather to beads, from fancy luxurious aroma jewelry to natural looking bracelets. The choice is yours!
Diffusing pads Vs Lava stones – Choose between lava stones which keep oils for long or diffusing pads which only hold oils up to 24hrs. Diffusing pads are also replaceable, washable and come in many colors.
Are you ready to buy your essential oil bracelet?
Essential oil bracelets are a fun, beautiful fashion accessory to add to your closet. Now you can enjoy your favorite scents anywhere, anytime, all day long and in style!
Don't forget to let us know in the comments section below what essential oil bracelet you choose.