Appetite Control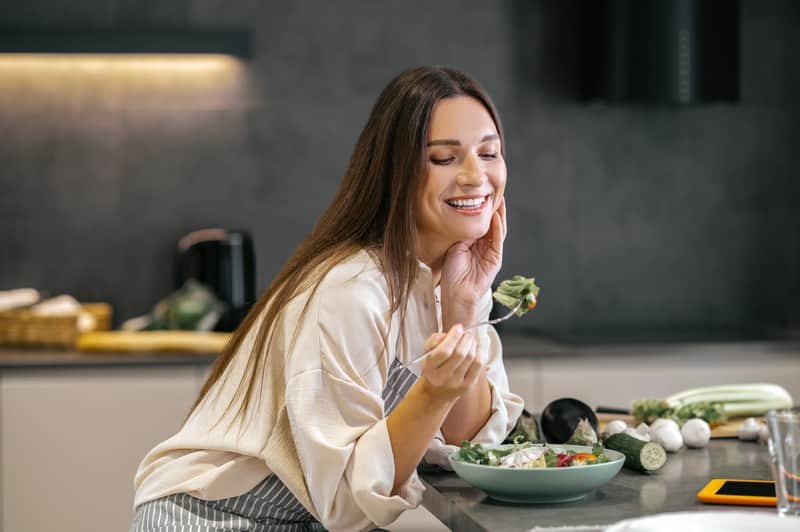 Protein-rich Greek yogurt may help individuals to control and reduce their feeling of hunger. In subsequent research, it was shown that an increase in dietary protein caused individuals to consume fewer calories overall, resulting in a more controlled appetite.
Yogurt is fermented milk containing microorganisms that augment the microbiota of the host. The presence of a calcium-specific appetite-controlling mechanism differs between lean and obese people.
A study conducted by Douglas in 2013 examined the effects of Greek yogurts on hunger and calorie intake. It analyzed its effect with varying protein concentrations on hunger indicators and calorie consumption.
The proteins in Greek yogurt vary in absorption rate and post-absorption reactions, which might affect their satiating characteristics. According to human research, Greek yogurt consumption increases the concentration of anorectic Glucagon peptides in the bloodstream, which alters hunger and fullness.
In healthy women, a Greek yogurt snack with a high protein content (24 g) decreased appetite, enhanced fullness, and postponed future eating compared to snacks with lower protein content or no snack.
Moreover, eating nutritious foods such as yogurt regularly reduces the consumption of less healthy foods having high quantities of fat and sugar.