Tin, a form of micro mineral or trace mineral, is found in our body in small amounts. Typically it is found in tissues, and larger amounts in the liver, supra-renal glands, brain, thyroid glands and spleen. There are fresh foods high in tin, with amounts equal to that found in the soil where food is grown. Tin provides the body with health benefits positive for depression, pain, fatigue, digestion and skin problems. Through research, it was concluded that the daily requirement for tin is 1 to 3 mg from various food sources is healthy for the body. It supports the growth of hair and enhances reflexes. It has potential anti-cancer properties and is a cure for insomnia. It is an alternative treatment to fatigue, depression and moodiness when other form of treatments fails. The ideal average tin concentrations the body is equal to that of iodine, chromium, cobalt, and selenium, which are all important nutrients.
1. Canned Tomatoes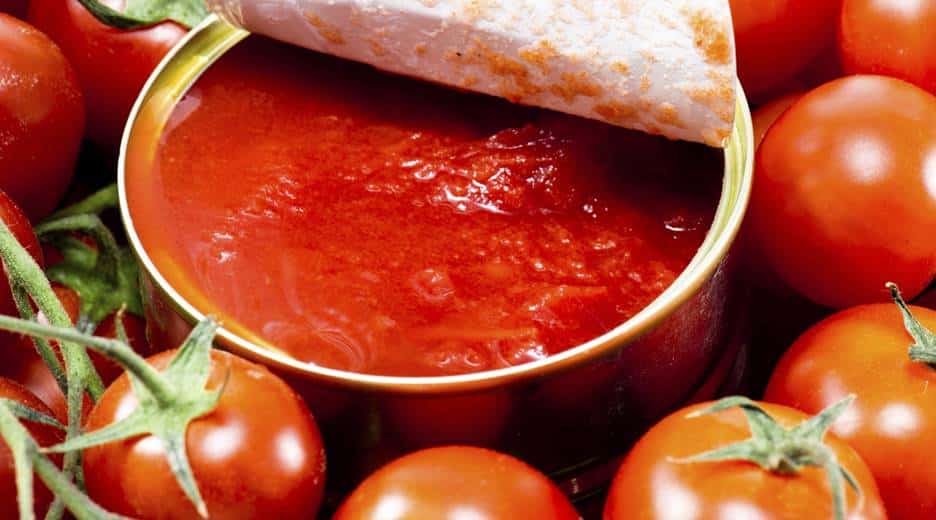 Canned tomatoes must not be mistaken for tomato sauce because they are whole tomatoes placed in a can to have a longer shelf life. They are often used as a vital ingredient in making tomato sauce when the fresh produce is not available. The amount of tin in canned tomatoes is very minimal and it is affected by the type of can used and storage conditions. A can of stewed tomatoes with a lacquered lining contains 2.8 ug/gm when it is newly opened. If left in the refrigerator for a week, the tin content rises to 3.7 ug/gm.
2. Tomato Sauce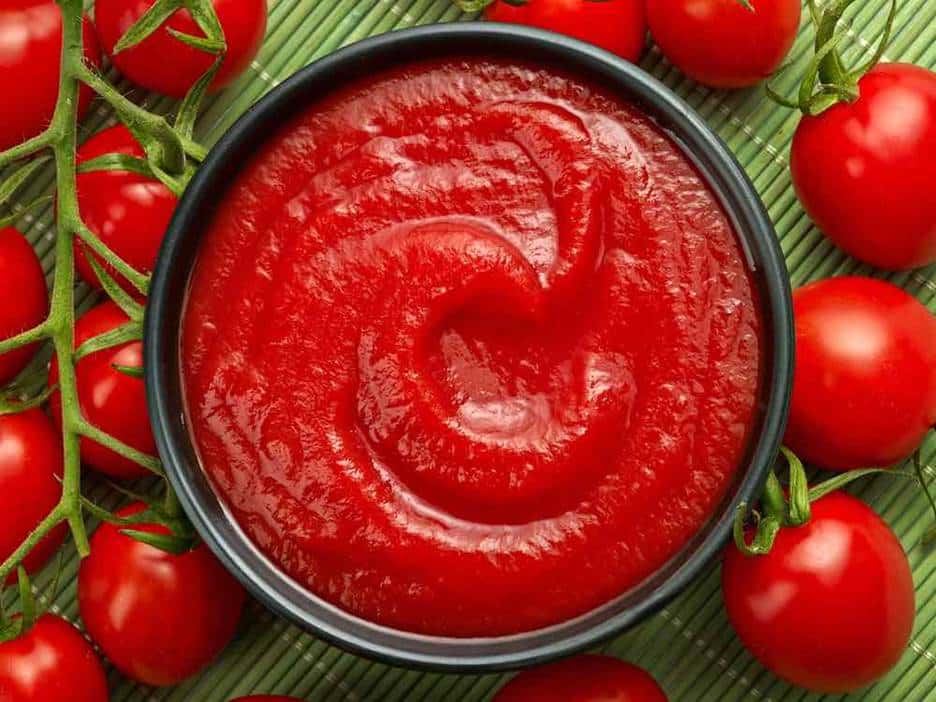 Tomato sauce is a nice additive to a lot of sauces and dishes. On its own it has a minimal amount of tin, but if it comes in a partially lacquered can, the tin amount varies greatly. If newly opened, the average amount of tin is 150 ug/gm. If you leave it in the ref for a week, the tin content is at 669. It is advisable that you use the entire contents of the can once it is opened to avoid any overdose of tin
3. Apple Juice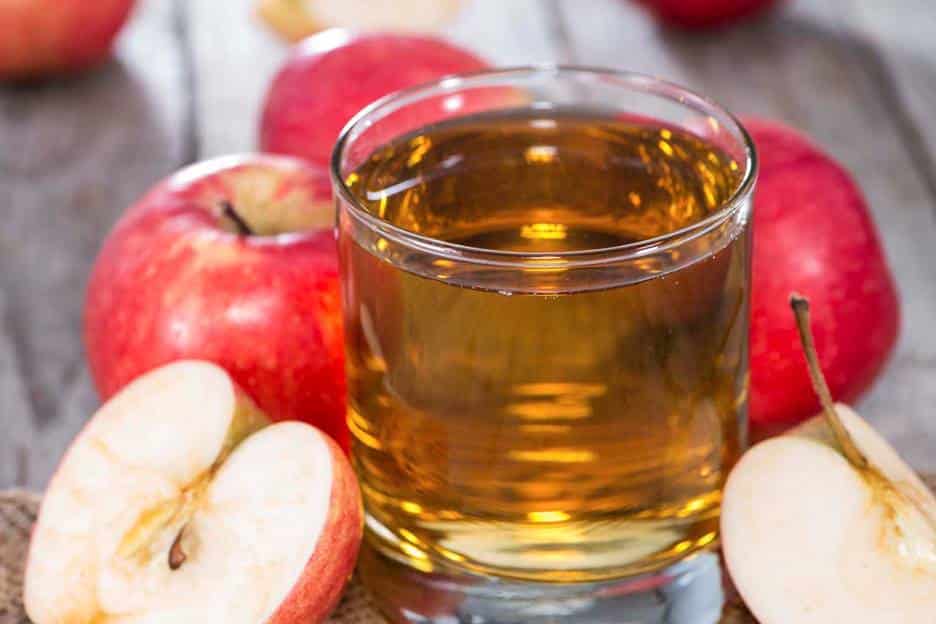 Apple juice is a very healthy drink because it contains a lot of vitamins and minerals. There is hardly a trace of tin if the juice is made from fresh fruit. However, since most of the apple juice we drink is already processed and packed in cans, the tin content increases. A typical can (with a lacquered lining) of apple juice contains 0.1 ug/gm. The amount does not change even if you leave it in the ref for one week.
4. Cranberry Sauce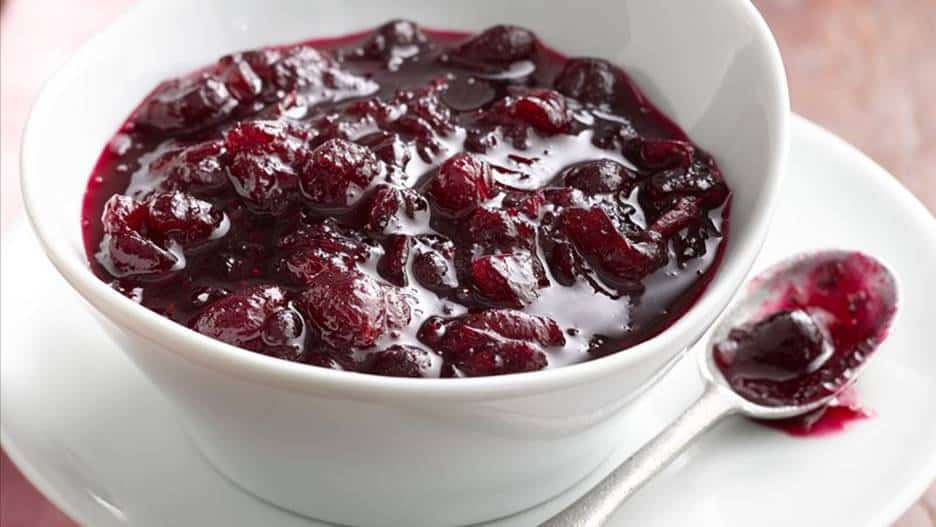 Cranberry sauce is a popular condiment to your Thanksgiving turkey dinner. This delicious food enhancer contains a very minimal amount of tin that barely increases even if you leave it in the ref. Most of the cranberry sauce you buy are in cans, so a lacquered can contains 1.4 ug/gm when newly opened. If left for a week in the chiller, it slightly goes up to 1.8 ug/gm.
5. Pineapple-Grapefruit Drink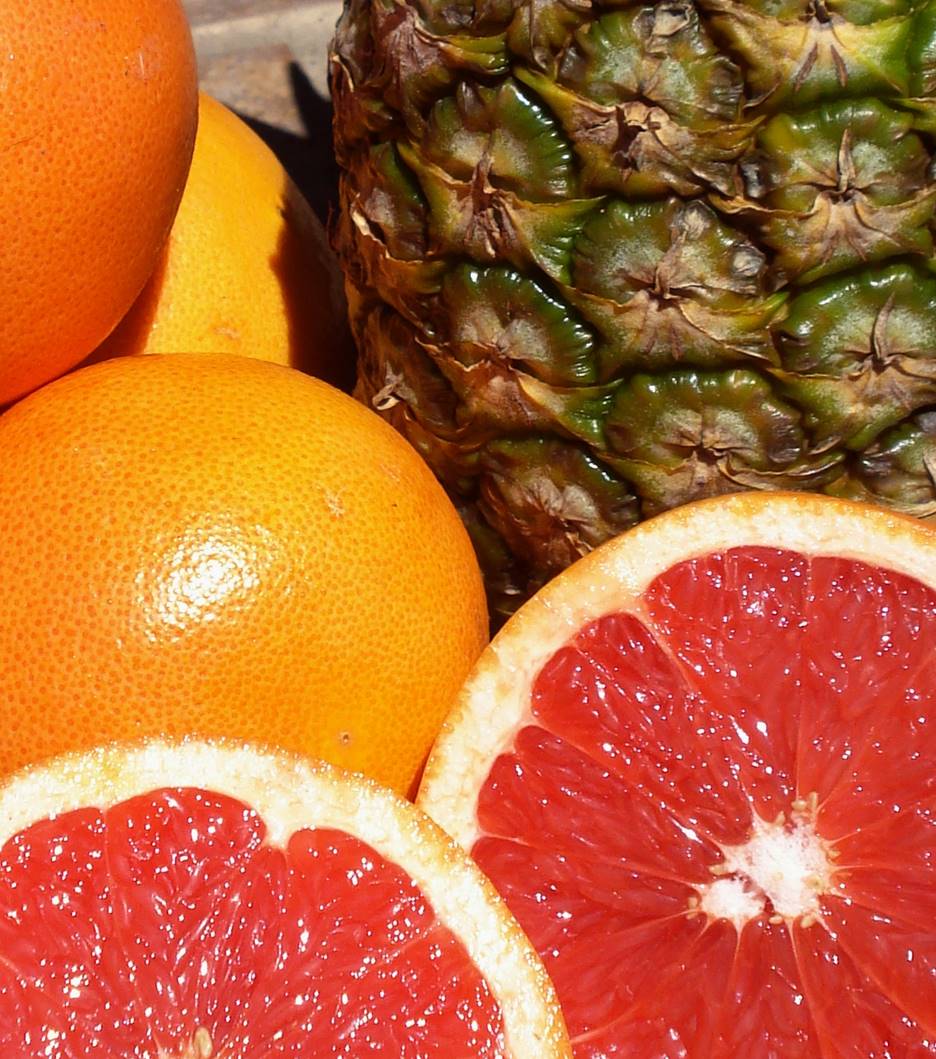 Like all fruits and vegetables, a tinge of tin is present that it is sometimes immeasurable. But once canned, the tin content increases. You favorite pineapple and grapefruit drink combo that comes in a lacquered can contains 1.7 ug/gm of tin. If you have some left over and leave it in the ref for a week, the tin content goes up to 1.8 ug/gm.
6. Apple Sauce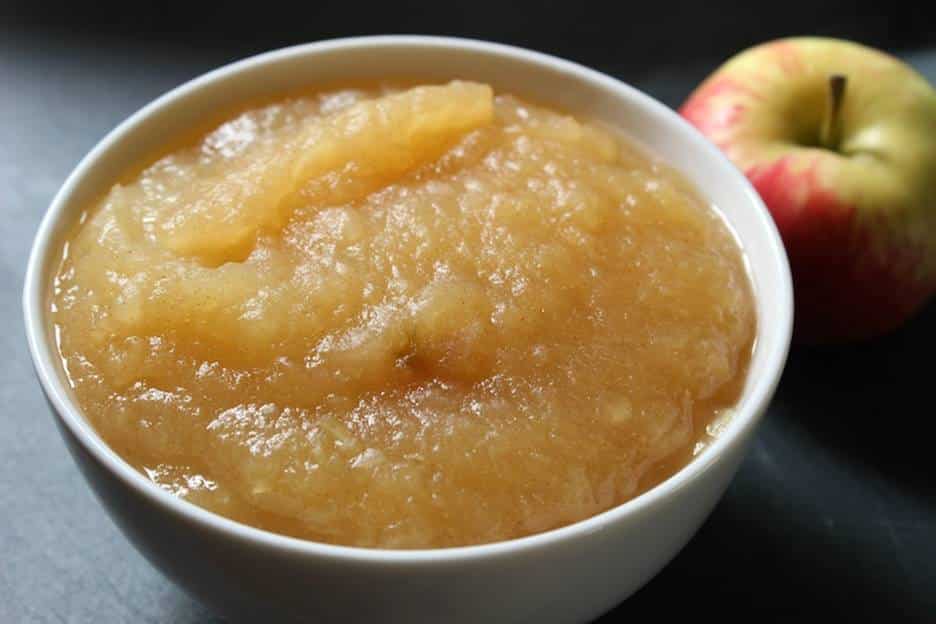 Apple sauce is known to be very sweet and contains a lot of health benefits. It is better made fresh though because its canned version contains one of the highest concentrations of tin. A partially lacquered can of apple sauce contains 51 ug/gm of tin. If left in the ref for a week it rises to 137 ug/gm.
7. Grapefruit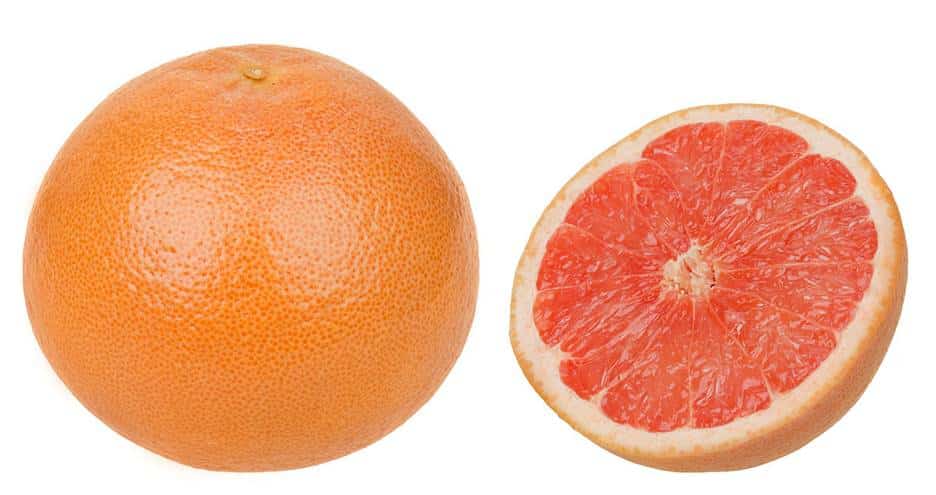 Sliced grapefruit in a can contains one of the highest concentrations of tin. In a partially lacquered can, the fruit contains 96 ug/gm of tin. It rises to 462 ug/gm when left in the ref for a week. Though the raw fruit does contain tin it would be for a much lesser amount than the canned version. It is recommended you eat the fresh food because it contains less toxic chemicals.
8. Orange Juice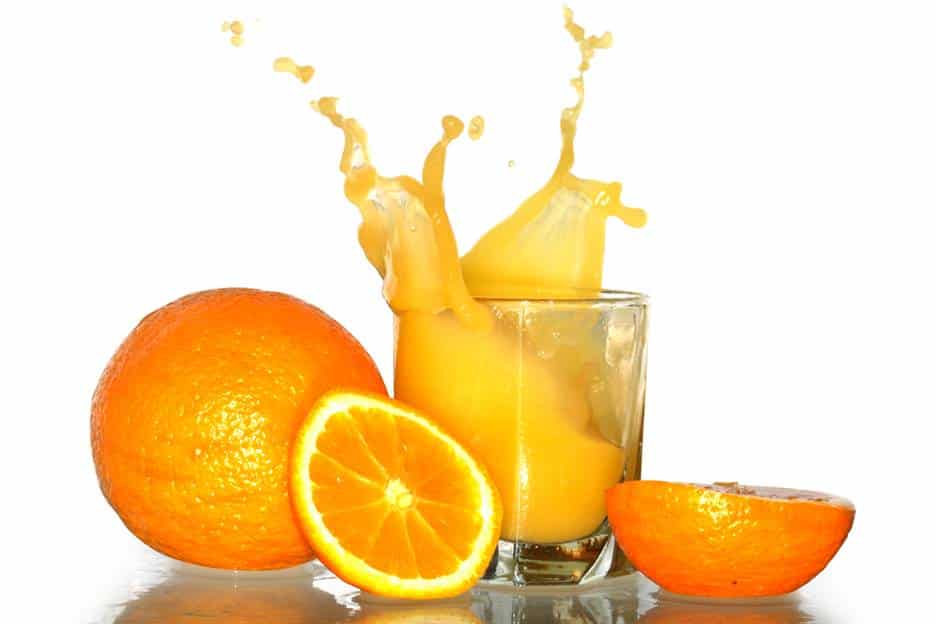 Orange juice can really be refreshing and healthy because it has loads of vitamin C. It also has trace amounts of tin but even greater if you are drinking it from a can. A partially lacquered can of orange juice contains 53 ug/gm of tin when newly opened and rises to 175 ug/gm if you leave the opened can in the ref for a week. Either you consume the entire can or keep the can sealed while chilling to avoid intake of excess amounts of tin.
9. Crushed Pineapple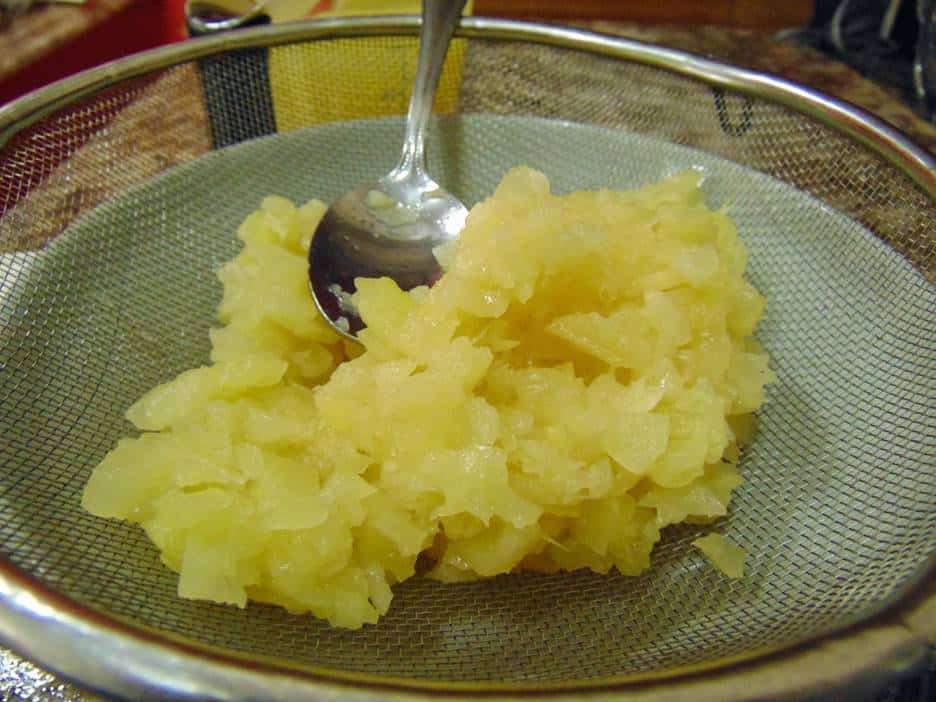 Crushed pineapples is in itself is already a healthy and delicious snack. It is also a yummy ingredient when making pineapple-based deserts like fruit salad or cake. However, most crushed pineapples come in cans so you have to watch out your food intake. A newly opened can (even without any lacquer lining) can produce 89 ug/gm of tin. It jumps to 559 ug/gm of tin if you leave it in the ref for a week.
10. Kelp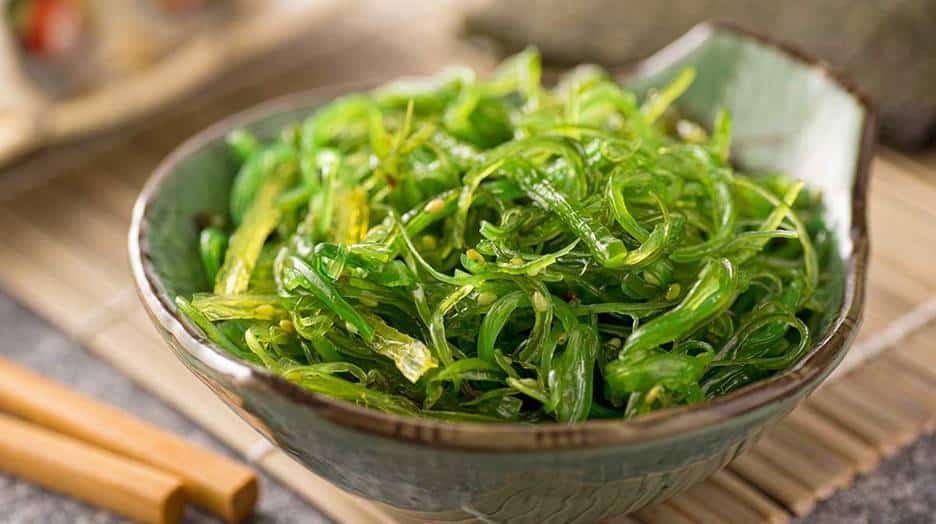 Kelp does not come in cans but it still contains a minimal amount of tin. It is usually bought fresh from seafood markets. It is packed with an assortment of vitamins, minerals and nutrients. It is a form of seaweed colored brown and usually made into an exotic salad eaten raw. The good news is that it contains the least amount of tin at .000006 ug/gm. It is also very low on lipids.
Final Advice
All food sources contain at least a small amount of tin so this mineral cannot be avoided. At safe levels, tin does have its health advantages. Though most of our food is packed in cans today, there is a risk that these levels are heightened and can cause severe effects.
You must avoid foods that come in cans or have high concentration of tin if you have a known allergy to it. Excessive amounts can lead to gastrointestinal problems, gum damage, kidney problems, cholangitis, liver damage, nervous system disorders, slowed growth and lowered levels of vitamin D and iron. Consuming foods with high levels of tin should also be avoided by pregnant women because of the adverse effects that are harmful for the baby.