Vitamin C is a powerful antioxidant that protects against cell damage and repairs damaged cells. It also strengthens blood vessels, which makes it a perfect addition to skincare products. For example, vitamin C serum helps with acne treatment, reducing the appearance of fine lines and wrinkles, brightening the complexion, and reducing pigmentation.
It increases collagen in the dermis, which helps keep the skin looking firm and youthful. In addition, vitamin C serum is known for its ability to lighten pigmentation and dark spots, making it an ideal treatment for people with hyperpigmentation or melasma.
Vitamin C serums are one of the top skincare products today. Vitamin C is an antioxidant that protects your skin from environmental factors like air pollution and cigarette smoke, which force your skin to age faster than it normally would.
Vitamin C also reverses free radical damage, which can be caused by UV rays from sun exposure or even natural daylight. Free radicals form in your body when exposed to these types of light sources, and they attack the collagen and elastin in your skin, causing fine lines, wrinkles, and discoloration.
The best part about vitamin C serums is that they're fairly easy to use and most often require only a few minutes for application, once or twice a day. So, let's dive deeply into how vitamin C serums can help you in various ways.
Safe for Most Skin Types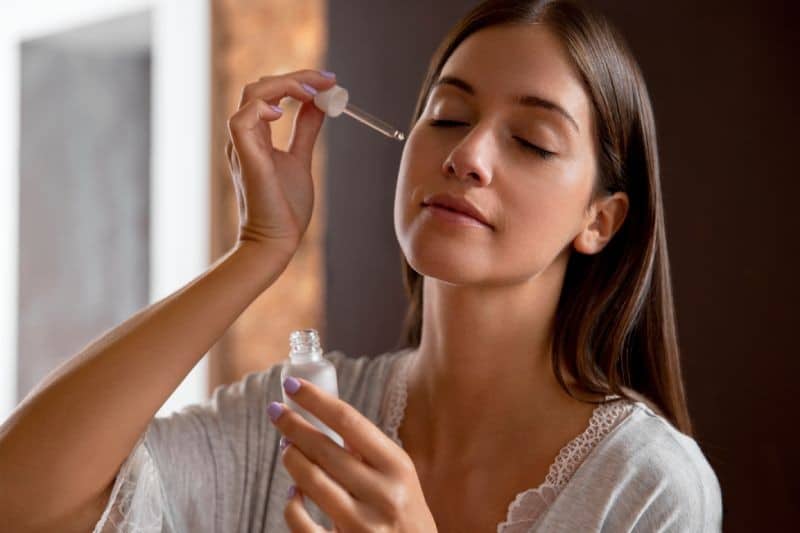 One of the most important things to remember when choosing a skin product is that your skin is unique. Using products with ingredients that are meant to be used on all skin types could inadvertently cause damage to your sensitive skin. For example, vitamin C serum is generally safe for most skin types, but there are some caveats you should consider before applying it to your face.
Vitamin C is a powerful antioxidant that has been proven to reduce the appearance of sun damage and pigmentation, but it can't penetrate the skin without help. That's where the water-soluble glycerin comes into play, combining them in a serum produces an active form of vitamin C that can do what it needs to do for your skin. It also makes the solution more stable, so you don't have to worry about it breaking down in storage or on your shelf.
The best part about this serum is that it's not just for a single use. You can add it to another skincare product or lotion if you're looking for added anti-aging benefits. Just make sure that the active ingredient doesn't disrupt the other ingredients.