Tea Tree Oil is one of the oldest essential oils that have been used by indigenous peoples for over a thousand years to cure a variety of ailments. It was also used as tea by the indigenous people, hence the name. It's become known worldwide for its antiseptic, anti-microbial and anti-fungal properties and its many benefits and uses, particularly for hair and skin care products.
Tea Tree Oil is produced from the oil in the leaves of Melaleuca alternifolia, a plant native to the Northeast coast of New South Wales and Southeast Queensland in Australia. The oil has the fresh scent of camphor and its color varies from clear and colorless to pale yellow. Tea Tree Oil is toxic when taken orally but very effective when applied topically for the treatment of wounds, fungal and bacterial infections, acne, dandruff and a host of other skin conditions. It can also be used as a home cleaning and deodorizing agent.
Some people call it Ti Tree Oil, Tea Tree Essential Oil, Tea Tree, Oleum Melaleucae, Oil of Melaleuca, Melaleuca Oil, Melaleuca alternifolia, Huile Essentielle de Théier, Huile de Théier Australien, Huile de Théier, Huile de Melaleuca, Australian Tea Tree Oil and Aceite del Árbol de Té.
Tea Tree Oil Benefits
Indigenous Australians have been using parts of the tea tree for various ailments and skin conditions for thousands of years. Science is now catching up and documenting the many benefits that Tea Tree Oil provides, such as:
Treats acne
Fights bacterial infections and cuts
Soothes respiratory tract infections and chest congestions
Relieves earaches and cold sores
Treats fungal infections such as toenail fungus, athlete's foot, jock itch, Candida
Gets rid of head lice
Treats psoriasis, ringworms and skin tags
Relieves and heals sunburns, sores, rashes and insect bites
Treats chickenpox
Effective as a mouthwash (do not swallow)
Removes dandruff
Household cleaner and deodorizer
Tea Tree Oil Uses
Get the best natural treatment with Tea Tree Oil. It's safe to use and effective for most skin conditions.
1. Tea Tree Oil for Acne Treatment.
Tea Tree Oil is one of the most effective home remedies for acne treatment. A study has found that the essential oil has the same acne clearing properties as benzoyl peroxide without the side effects such as skin peeling, dry skin and redness. Use Tea Tree Oil as a facial wash by mixing two teaspoons of raw honey with five drops of pure tea tree essential oil. Rub the mixture gently all over your face; leave it on for 60 seconds before rinsing your face with cold water.
2. Tea Tree Oil for Toenail Fungus and Ringworm.
It is a very good home remedy for ringworm, athlete's foot and toenail fungus. Apply undiluted on the affected toe with a cotton ball once or twice a day for six months. It is also good for removing warts. Just apply undiluted Tea Tree Oil directly on the wart with a cotton bud once or twice daily for 30 days.
3. Tea Tree Oil for Wounds and Infections.
Mix Tea Tree Oil with lavender essential oil to make an ointment for wounds. Clean the wound first with water followed by hydrogen peroxide. Apply the ointment and cover with a bandage.
How to Use Tea Tree Oil
For topical applications, apply 2-3 drops of Tea Tree Oil to the area to be treated. You can apply the essential oil undiluted except when you have skin that's prone to irritation. You can use the oil as needed.
For aromatherapy, diffuse the essential oil for 30 minutes. You can it three times a day.
Mix Tea Tree Oil with some carrier oil like coconut, olive or sweet almond oil on a 1:1 ratio if you have sensitive skin. Always buy 100% pure essential oils that are therapeutic grade and organic. Do not buy Tea Tree Oil in clear glass bottles. Store your Tea Tree Oil in a dry, cool place away from light, heat and moisture.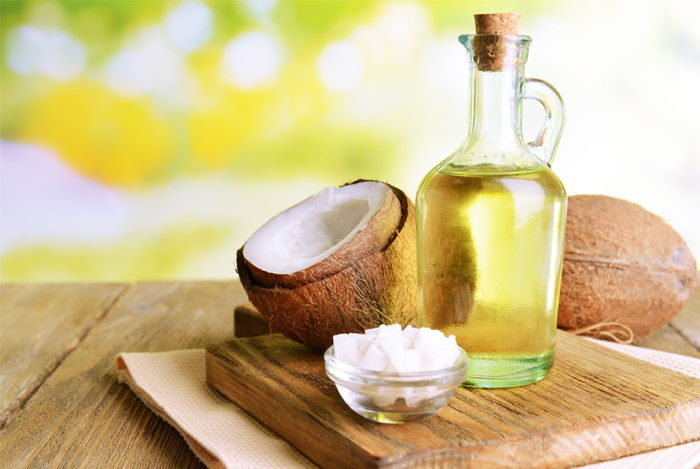 How to Make Tea Tree Oil
Tea Tree Oil is extracted from the raw ingredients by steam distillation, following the prescribed standards by the Australian Tea Tree Industry Association. The leaves and twigs of the tea tree plants are harvested by machine every 12 to 18 months. The harvested ingredients are finely cut by machine and brought to the stainless steel distiller.
The raw materials are subjected to steam for two hours. When the temperature of the biomass reaches 100 C° the vapors from the steamed leaves pass through a condenser. The steam and oil volatiles go through the 35°C to 55°C cooling chamber where the oil and water again turn to liquid. The oil and water are later separated to get the 100% pure Tea Tree Oil, which will be packed in dark colored glass bottles.
Tea Tree Oil Recipe
If ingredients are available in your area and you have the patience to produce your own Tea Tree Oil, here are the steps:
Buy tea tree leaves, preferably dried. If you have access to a tea tree plant, gather the leaves and let them wilt for a few days.
Have a small stainless steel or glass distillation unit. Set it up on a flat surface near an electrical outlet where air freely circulates. It should be in a safe area that cannot be reached by pets or children.
Wear safety goggles and gloves. Essentials oils are very strong and potent. It is dangerous to breathe in and touch.
Add water into the boiling container. Keep the level between 30% and 75% full during the whole process and reconnect the container to the distillation unit. Add boiling stones or chips to the water to prevent it from bursting through the distillation unit.
Put as many uncut leaves as possible in the upper container of the distillation unit. Pack the leaves tightly but allow some room for steam to seep through.
Allow low water flow into the condenser to start the oil flow into the tube. Next, turn on the hot plate to begin the steam distillation procedure.
Let the process continue for 30 minutes or for 3 hours. Turn off the hot plate when the distillation is complete.
Remove the water from the container that caught the tea tree essential oil.
Transfer the Tea Tree Oil into a dark amber glass bottle.
Replace the leaves and do the process once again to extract more oil.
Where to Buy Tea Tree Oil
You can buy Tea Tree Oil in several places. Amazon has it. You can also get it from Walgreens, several pharmacies, online and onsite, The Body Shop, aromatherapy shops and specialty stores. Tea Tree Oil is manufactured by different companies, and several of them are from India and the native land of the tea trees, Australia.
TopReviewPro released their review of the top 10 Tea Tree Oil brands for 2017. Below are the top 5 brands:
Sun Organic, Tea Tree, Pure Essential Oil
Now Foods, Tea Tree Oil – manufactured in Australia, excellent for aromatherapy and curing toenail fungus
Majestic Pure, Therapeutic Melaleuca Alternifolia Tea Tree Oil – 100% pure premium Tea Tree Oil, produced in Australia and used by natural healthcare practitioners and aromatherapists
First Botany Cosmeceuticals, Tea Tree Oil with Glass Dropper – 100% pure Tea Tree Oil, can be added to humidifier to help people with breathing conditions and asthma.
Art Naturals, Tea Tree Oil Pure & Natural, Premium Melaleuca Therapeutic Grade – highly recommended for aromatherapy
Tea Tree Oil Warnings and Side Effects
Tea Tree Oil is a very good anti-inflammatory, astringent and anti-microbial agent. It is safe for people with no allergies to it and use it according to the recommended durations and doses. It is for external use only and can be toxic to pets and children. Avoid contact with your eyes and other sensitive parts of your body. Mayo Clinic says that there are some known side effects when using Tea Tree Oil.
Some people are allergic or sensitive to it and its parts, such as colophony (rosin) tinctures, benzoin, eucalyptol or Balsam of Peru. Likewise, people should avoid using Tea Tree Oil if they are allergic to other plants belonging to the myrtle family (Myrtaceae).
It may cause slow and unsteady movements, weakness, uncommon blood changes, stomach pain, skin irritation, nausea, muscle tremors, inflammation of the mouth, fatigue, ear damage, drowsiness, diarrhea, depressed behavior, and bad breath.
It should be used with caution when using it as an eyelid scrub or on people with linear IgA disease. This is a subepidermal blistering disease that can be triggered by the application of Tea Tree Oil.
Pregnant and breastfeeding women or those undergoing childbirth should avoid using Tea Tree Oil as it can lower contraction strength.
Persons with sensitivity to lavender oil should not use it mixed with Tea Tree Oil because you may develop rash all over your body. Moreover, mixture of Tea Tree Oil and lavender oil should not be used on pre-puberty boys' skin because it can cause the growth of breast tissue (reversible gynecomastia/breast enlargement).
Tea Tree Oil is for external use only and taking by mouth should be avoided at any age. It is possible for the essential oil to cause intestine and stomach complaints, decrease white blood cells, cause skin allergies, and be toxic to the nervous system.
All essential oils are volatile and should be used with caution. Most of them should be mixed with a carrier oil, like coconut oil, to reduce their potency. Tea Tree Oil has many beneficial uses and a good essential oil to have in the house. It's a beneficial oil that's been called a "medicine cabinet in a bottle" and also a great oil for household cleaning.