Sciatica is a condition that refers to pain that is felt along the sciatic nerve's path, starting from the lower back then through the hips and the buttocks, and then down each leg. Sciatica generally affects just one side of the body.
Sciatica is a symptom of another medical condition, not a standalone diagnosis. Common causes include herniated discs, spinal stenosis, pregnancy, and Piriformis Syndrome. It can also be caused by tumors or cysts that compress the sciatic nerve or by damage to the nerve from diabetes.
The most common symptom of sciatica is lower back pain that extends through the buttock and down the back of one leg. The pain is often described as an electric shock radiating from the hip down the back of the thigh and calf. Other symptoms include a burning or tingling sensation, difficulty moving the leg, and pain that worsens when sitting.
One can help prevent sciatica by maintaining a healthy weight, practicing good posture, and exercising regularly to keep the spine flexible. Treatment interventions will depend on what is causing sciatica but may include the following listed below.
Chiropractic Care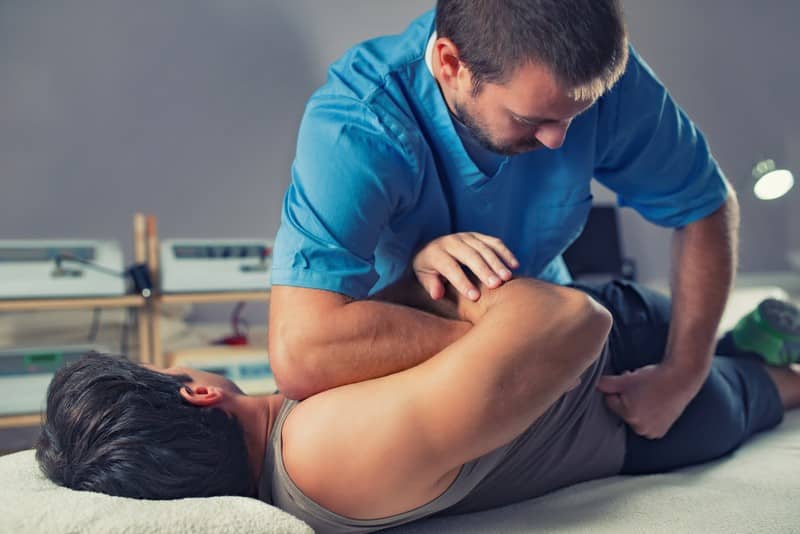 If you are suffering from sciatica and are looking for a drug-free alternative to treatment, look no further than your local chiropractor. Chiropractic care is a safe, effective way to treat sciatica pain and can provide long-lasting relief.
Chiropractic care is an excellent treatment option for sciatica because it focuses on restoring alignment to the spine and relieving pressure on the sciatic nerve. When the spine is out of alignment, it puts pressure on the nerves that run through it. This pressure can lead to inflammation and pain. By restoring alignment to the spine, chiropractors can reduce this pressure and alleviate the pain.
Chiropractors will also often recommend specific exercises and stretches that can help to strengthen the muscles around the sciatic nerve and reduce compression on the nerve. These exercises and stretches can relieve sciatica symptoms and prevent future flare-ups.
The type of chiropractic treatment will depend on the severity of symptoms, a patient's overall health, and personal preferences. One of the most popular chiropractic treatments is doing adjustments. Chiropractors use their hands or an instrument to apply pressure to the joints to realign them. To treat vertebral subluxations, adjustments are indicated to patients, which can contribute to sciatica pain.