Schisandra (Schisandra chinensis) is a shrub that has a distinct woody aroma which can reach up to 25 feet in height. The red berries of this plant have a bitter, sweet, salty, sour and hot flavor. Aside from being called "five-flavored berry", there are other names for which Schisandra is known such as "Schizandra", "Mognolia Vines", "Omicha" and "Wu Wei Zi".
Schisandra can greatly benefit total wellness because it has components that are good for the body such as high contents of Lineolic Acid, Schizandrin, Schisanheno, Schizandrol, Sesquicarene, Stigmasterol, Deoxyschizandrin, Citral and Vitamins C and E. This essential oil has also been traditionally used to make wine, tea and other Chinese herbal medicines.
Schisandra Essential Oil is extracted from fruits of the Schisandra plant. This is widely known in China and Eastern Russia. This oil had been an important part of traditional Chinese medicine because of its wide range of therapeutic benefits in the body. It is also renowned for its instant ability to uplift the mind and spirit. Schisandra Essential Oil can also protect the body from the undesirable effects of stress, depression and anxiety in the body.
According to Chinese theory, this oil is said to balance the Yin and the Yang. Yin being the passive, negative force while Yang being the active, positive force. It has been said that if you are able to balance these forces, your life will be in order. This can help "calm the heart and quiet the spirit". Aside from its adaptogenic properties, this essential oil is also used as an aphrodisiac and for aromatherapy. This can also improve liver function and give you that extra energy that you need for the day.
The essential oil is believed to be commonly used by Russian Olympic athletes because it can instantly lift up the spirit, promote positive vibe and release tension. This essential oil also helps in boosting the immune system and prevents premature aging.
Schisandra Essential Oil Benefits
Schisandra Essential Oil has multiple uses to every organ system in the body and these are as follows:
Good source of Antioxidant
Prevention of certain cancers
Relieves feelings of stress, depression, tension and anxiety
Helps improving liver function
Anti-inflammatory
Boosts adrenal function
Boosts brain health
Prevents the development of atherosclerosis
Controls blood sugar which can prevent diabetes
Improves digestive health
Improves blood circulation
Improves respiratory health
Improves eye health
Improves cholesterol levels
Protects the skin from dermatitis
Prevents sexual dysfunction and increased libido
Provides relief for PMS or Pre Menstrual Syndrome
Schisandra Essential Oil Uses
Schisandra Essential Oil as Antioxidant. Schisandra Essential Oil is a great source of antioxidants that protects the body from the harmful effects of free radicals. This helps the body from premature aging. Furthermore, this essential oil can help prevent certain cancers and improve the immune system which can lead to total health and wellness.
Schisandra Essential Oil as an Adaptogen. This essential oil can help balance hormones and can help the body properly deal with internal and external stressors. It can improve the body's reaction to stress, anxiety, depression, tension, emotional trauma and mental exhaustion.
Schisandra Essential Oil as Aphrodisiac and Improves Reproductive Health. Studies show that Schisandra Essential Oil can be highly beneficial to people who are experiencing sexual dysfunction. This can also increase libido or sex drive. This also have positive effects on fertility and reproductive health. This can also promote the increased production of the estrogen hormone and minimizes or totally eliminates the pain caused by PMS.
Schisandra Essential Oil to Improve Liver Health. This oil can help in the production of detoxifying enzymes which can help cleanse the liver and improve hepatic function which can prevent chronic hepatitis. In case you are under medication, this can protect the liver from the side effects of your medicines.
Schisandra Essential Oil to Improve Cholesterol Levels. This oil can help improve your cholesterol levels and help eliminate unwanted fats in the body. This can also help in prevention of arteriosclerosis.
Schisandra Essential Oil as Anti-inflammatory. Schisandra Essential Oil has anti-inflammatory properties that can help reduce swelling and inflammation at any part of the body. This also helps in preventing asthma attacks.
Schisandra Essential Oil for Digestive System Health. This supports better intestinal function and prevents indigestion. This can also help cure stomach ache, diarrhea, gastritis and ulcers.
Schisandra Essential Oil for Respiratory System Health. This can help in healing pneumonia and bronchitis. It also acts as decongestant and expectorant. It helps in releasing the airways of the lungs so you can breathe properly and normally.
Schisandra Essential Oil for Cardiovascular Health. This oil can help in promotion of proper blood flow and improve heart function.
Schisandra Essential Oil for Eye Health. This helps in preventing your vision to weaken and inhibits retina degeneration.
Schisandra Essential Oil for Nervous System Health. This oil can help in overall brain and mental health. It can help in mental clarity and prevent mental illness. This also helps in improved brain function and prevents the occurrence of neurological disorders such as Schizophrenia, Alzheimer's and Neurosis.
Schisandra Essential Oil for a Healthier Skin. This oil is used as cure for various skin diseases such as acne, eczema, dermatitis and allergic reactions.
Schisandra Essential Oil Side Effects
There are no known side effects of Schisandra Essential Oil but pregnant and lactating women are encouraged to seek professional assistance before using this essential oil.
It is also safe to do a skin patch test beforehand to know if you have any allergic reaction to Schisandra Essential Oil.
This is safe for use to children but only upon medical advice.
Excessive use can lead to heartburn.
How to Use Schisandra Essential Oil
Schisandra Essential Oil can be used as aromatherapy by using an oil diffuser or oil burner and you can enjoy the invigorating fragrance of this essential oil. You can also smell it directly from the bottle for instant perk-me up during school or work. This oil can be ingested by adding a few drops to your tea or wine. This can also be used topically by adding to other essential oils and using it as massage oil.
How to Make Schisandra Essential Oil
Schisandra Essential Oil is produced through CO2 extraction of the dehydrated fruits from the Schisandra shrub. The process starts from pumping pressurized CO2 into a space filled with dehydrated Schisandra fruits when exposed to pressure, its liquid properties remains in a gaseous state. This is also called a "supercritical extraction" process because this can produce more superior oil than that derived from steam distillation.
Schisandra Essential Oil Recipe
Recipe for using Schisandra Essential Oil in relieving stress and anxiety:
4 drops of Schisandra Essential Oil
1 ounce of Pomegranate Essential Oil
4 drops of Black Spruce Essential Oil
4 drops of Grapefruit Essential Oil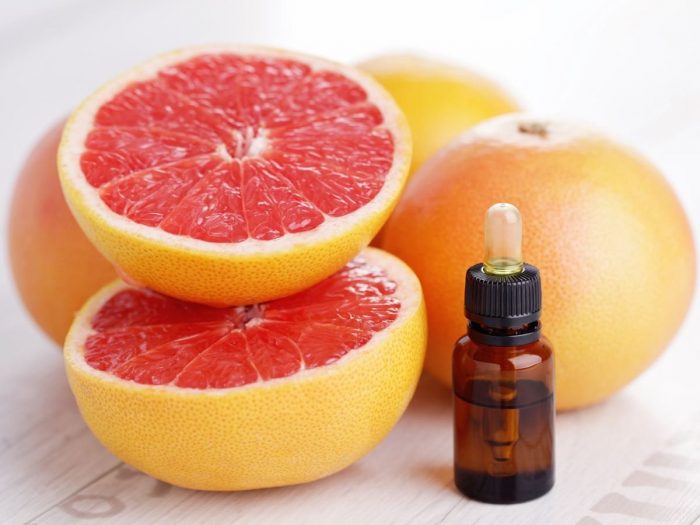 In a dark colored bottle, pour all these essential oils together and mix thoroughly. This can be used as massage oil. Make sure to store in a cool and dry place.
Where to Buy Schisandra Essential Oil
Schisandra Essential Oil is available in your trusted local health shops. Make sure that you buy from a trusted source to enjoy the benefits of genuine Schisandra Essential Oil. If you prefer to buy this online, you can purchase this via Amazon.com.
More Information on Schisandra Essential Oil:
This oil should always be diluted first before use.
Prevent direct contact with eyes, mouth or sensitive body parts.
You can enjoy Shisandra Essential Oil if blended with other essential oils such as Rose Otto, Lavender, Ginger, Clove, Grapefruit,  Seabuckthorn, Bergamot, Palmarosa, Cinnamon and Cardamom
It can help increase energy but it doesn't have the same effect of caffeine in the body. While caffeine overdose can make you experience palpitations, nervousness or restlessness, this oil can make you feel calmer yet energized at the same time.
Always seek for the advice and supervision of your trusted medical professional before using this essential oil.